WESTERN WOMEN MEAN BUSINESS ONLINE
I'm delighted to announce the launch of my new online women's program – a group coaching, mentoring, training and mastermind for women only in one place, covering how to raise your status as a successful, fulfilled woman.
This is for you if:
You want to be part of a group of lively minded women, committed to their development and success.You love to find everything you need in one place – personal, relationship, family, business and career.
You want a step-by-step process so you know where you are going.You want to develop your business/career without straining your marriage or family.
You want a solid foundation as well as support as you build your life, your marriage/relationship/family and business/career.
Oh – and make loads of money too!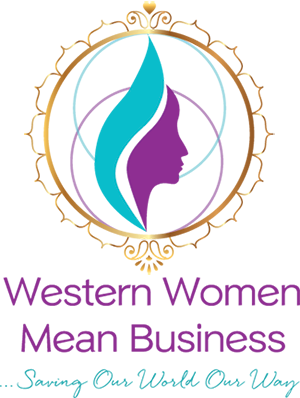 WESTERN WOMEN MEAN BUSINESS PROGRAM
WWMB offers a new approach to transformative change by focusing on ourselves in the context of the larger changes needed in our world if we and our children are to have the good life we all want.
We have monthly meetings in Plymouth and Online where we aim to provide practical steps to find more love, better relationships, a more satisfying and meaningful work life, business success and community connection, so we can influence what happens to us and around us.
We recognise that if we don't pay attention to wider relationships, just trying to fix ourselves alone is like moving the chairs around on the Titanic.
We offer a new perspective and practical strategies for women to raise their own status with a view to raising the status of women everywhere.
A rising tide lifts all boats. If this resonates with you, please be my guest at one of our monthly meetings, and "Be the change you want to see in the world"
WESTERN WOMEN'S WAY RETREAT IN SPAIN SEPTEMBER 2018
The Western Women's Way retreat is happening at the stunning hotel, close to an airport, on a beautiful coastline, all to be disclosed on a future date. Here's what's included:
Three full days of self-inquiry and coaching on all aspects of your life
Five nights accommodation from Tuesday to Sunday
Breakfast Wednesday to Sunday. Lunch Wednesday, Thursday and Friday
Dinner on Friday night. Saturday is a free day to relax and enjoy
THE SCHEDULE IS DESIGNED TO ALLOW FREE TIME TO ENJOY THE BEAUTIFUL SURROUNDINGS. EARLY BIRD PRICES ARE AVAILABLE AT A LATER DATE. APPLY NOW. JOIN ME FOR THIS DEEPLY RELAXING EXPERIENCE WHILE YOU DISCOVER HOW TO TAKE YOUR LIFE TO THE NEXT LEVEL.
Book a call with me to find out more.